TIImageTool
From Ninerpedia
TIImageTool is a program that offers many features of other file managers, taking disk images as input. Since version 1.0 TIImageTool can work with hard disk images using the MESS-specific CHD format.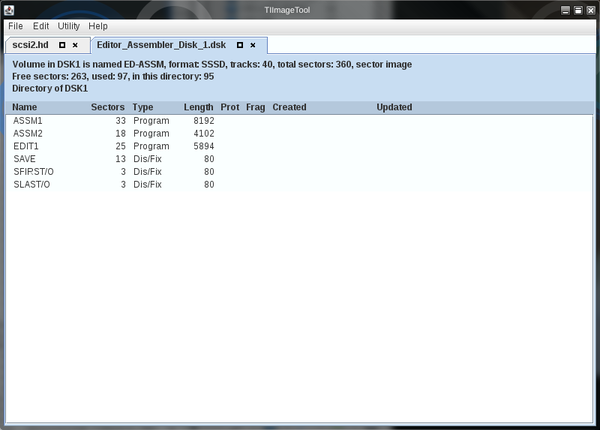 TIImageTool can be downloaded from mizapf.de or from WHTech. It requires a Java Runtime Environment version 5 or higher. The Java RE may be downloaded from Oracle's Java pages or from openJDK.
Download TIImageTool
Version history
1.4: Full CHD support (creating, extracting, importing, converting), Archiver support; Geneve boot disk creation
1.3: Imports binary content as a PRG file and reads TI99-PC SDF images with appended bad sector list
1.2: External device handling (working with Compact Flash or external drives). Known issue: In Windows you cannot write to the CF/external drive.
1.1: Supports CHD version 5 (MESS 0.145)
1.0: Initial version